Car Accident Injury Lawyer Serving Charleston, SC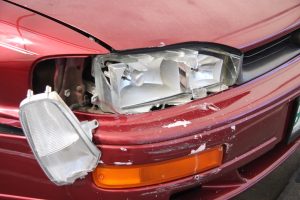 Every year in the United States, more than two million people are injured in car accidents. Car accidents are also responsible for hundreds of millions of dollars in lost wages and property damage. Charleston-based attorney Richard Hricik understands that being involved in a car accident can place major financial burdens on individuals and families. He has helped numerous individuals injured in car accidents recover compensation for their injuries and losses. Richard is well-versed in the process of building a case and negotiating with insurance companies to ensure a fair settlement for his clients. He also has significant trial experience and will make sure your rights are protected in court if the other side is unwilling to come to a reasonable agreement.
Car Accident Injuries
Motor vehicle accidents injure a large number of people and result in around 4 million emergency room visits each year. Common car accident injuries include:
Back and neck injuries
Broken bones
Paralysis
Skin lacerations and brusing
Traumatic brain injury (TBI)
Common emergency room procedures for injuries caused by motor vehicle accidents included the suture of skin and subcutaneous tissue; traction, splints and other wound care; CT scans; chest X-rays; treatment of a fracture or dislocation of a lower extremity; and respiratory intubation and mechanical ventilation. Expensive imaging services are ordered in approximately 70% of traffic-related emergency room visits. In addition, more than 40% of people treated for such injuries arrive by ambulance. Transportation by ambulance is nearly three times as common for injuries caused by motor vehicle accidents as for other types of injuries.
Causes of Car Accidents in Charleston
One of the tragedies of car accidents is that so often they are avoidable. Car accident may be caused by carelessness, failure to observe the laws of the road, or poor decision making. Common causes of car accidents include:
Aggressive driving
Distracted Driving
Drunk driving or driving under the influence
Exceeding posted speed limits
Excessive speed for road and weather conditions
Failure to check blind spots
Failure to yield to traffic with the right of way
Failure to properly observe for stop signs and traffic lights
Following too close (tail-gating)
Speeding in parking lots
Texting While Driving
Protecting Your Rights Following a Car Accident
Outcomes for claims related to car accidents vary greatly. One of the factors related to the success of claims is the skill level, experience, and diligence of the lawyer you hire to represent you. Richard Hricik has been representing individuals injured in care accidents for 15 years [VERIFY]. When Richard agrees to represent a person injured in a car accident, he investigates the facts and prepares a demand for the insurance company as thoroughly as if he were preparing a case for trial. This allows you to obtain a fair settlement that represents the true value of you claim. Contact the Law Offices of Richard A. Hricik at the number above or using the contact form on this page for a free consultation.
You can read more about what to do following a car accident here.
Resources Related to Car Accidents
Other Information on Car Accidents in South Carolina
Aggressive Driving
Bicycle Accidents
Car Accidents in Parking Lots
Distracted Driving
Drunk Driving / Driving under the Influence (DUI)
Excessive Speed
Head-On Collisions
Hit and Run
Intersection Accidents
Lane Change Accidents
Left Turn Collision
Limited Visibility Accident
Rear End Collisions
What to Do Following a Car Accident in South Carolina
Wrongful Death in Car Accidents